Set Menus for All Tastes
Our Set Menus
Menu Paillettes
49€
Sequins only to share
Unique menu on Saturday night at 10pm service

Mezze to share

Chickpea hummus, toasted pine nuts
Falafel, pickles, yoghurt and fresh herbs
Cauliflower fritters
Charcoal smoked peppers
Israeli salad
Roasted aubergine caviar, smoked oil, sesame cream



Dish to choose from

Chicken Shnitzel, XXL fries
or
Glazed octopus*, burnt aubergine
or
Vegan salad fattoush, falafels, pickles


Dessert to share

My big favourite !!!!!!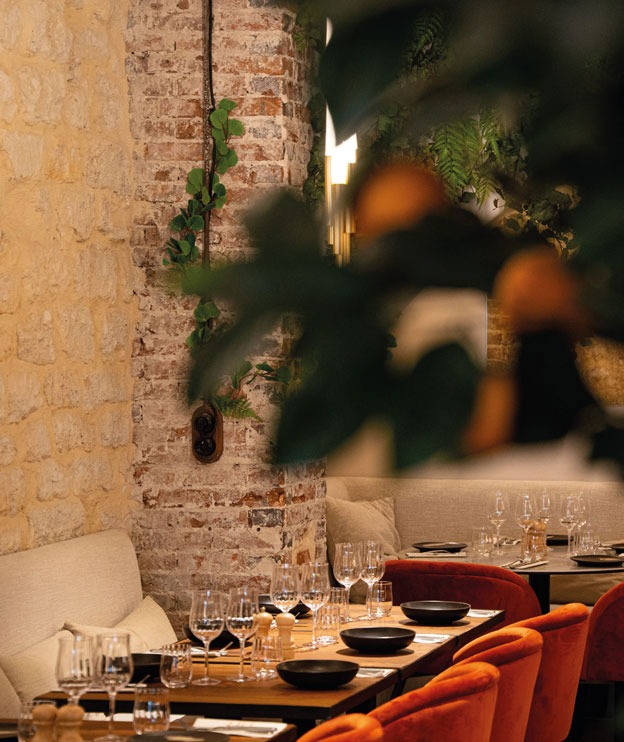 Menu Chill
49€
Starter + Main course + Dessert
Still and sparkling mineral water
STARTER
Cauliflower fritters
and
Roasted aubergine caviar, smoked oil, sesame cream
MAIN COURSE
Chicken Shnitzel, XXL fries
Or
Salmon, mashed potatoes and olive oil
DESSERTS
Orange blossom malabi, pistachio
Or
Orange blossom churros, chocolate and hazelnut sauce
Menu Legend
75€
Starter + Main course + Dessert
Aperitif glass of champagne or signature cocktail
Includes 1 Bottle of wine (Red and White) for 3 people, still or sparkling water
STARTER
Falafel, Pickles, yoghurt and fresh herbs
Or
Charcoal smoked peppers
MAIN COURSE
Melting lamb, cauliflower cream
Or
Coquillettes, truffle cream
DESSERTS
Soft chocolate cake, almond milk ice cream
Or
All-passenger cheesecake
Coffee or tea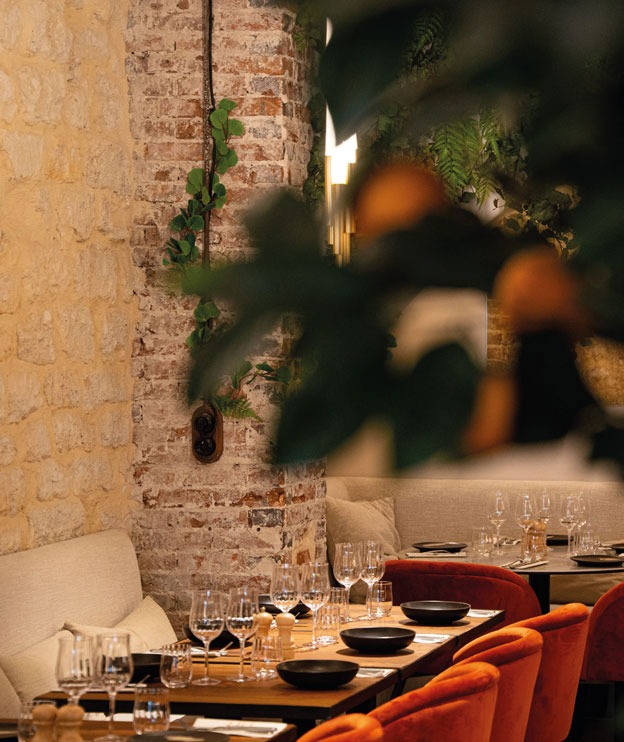 Menu Chic
89€
Starter + Main course + Dessert
1 bottle of wine (red and white) for 2 people
1 bottle of champagne for 4 people
Still and sparkling water at your discretion
STARTER
Duck foie gras, halla bread, date and pistachio chutney
Or
Burrata Zaatar
MAIN COURSE
Rib of beef 500g , chimichurri harissa
Or
Glazed octopus, burnt aubergine
DESSERTS
Red fruit pavlova, vanilla ice cream
Or
Lemon tart with saffron meringue
Coffee and tea